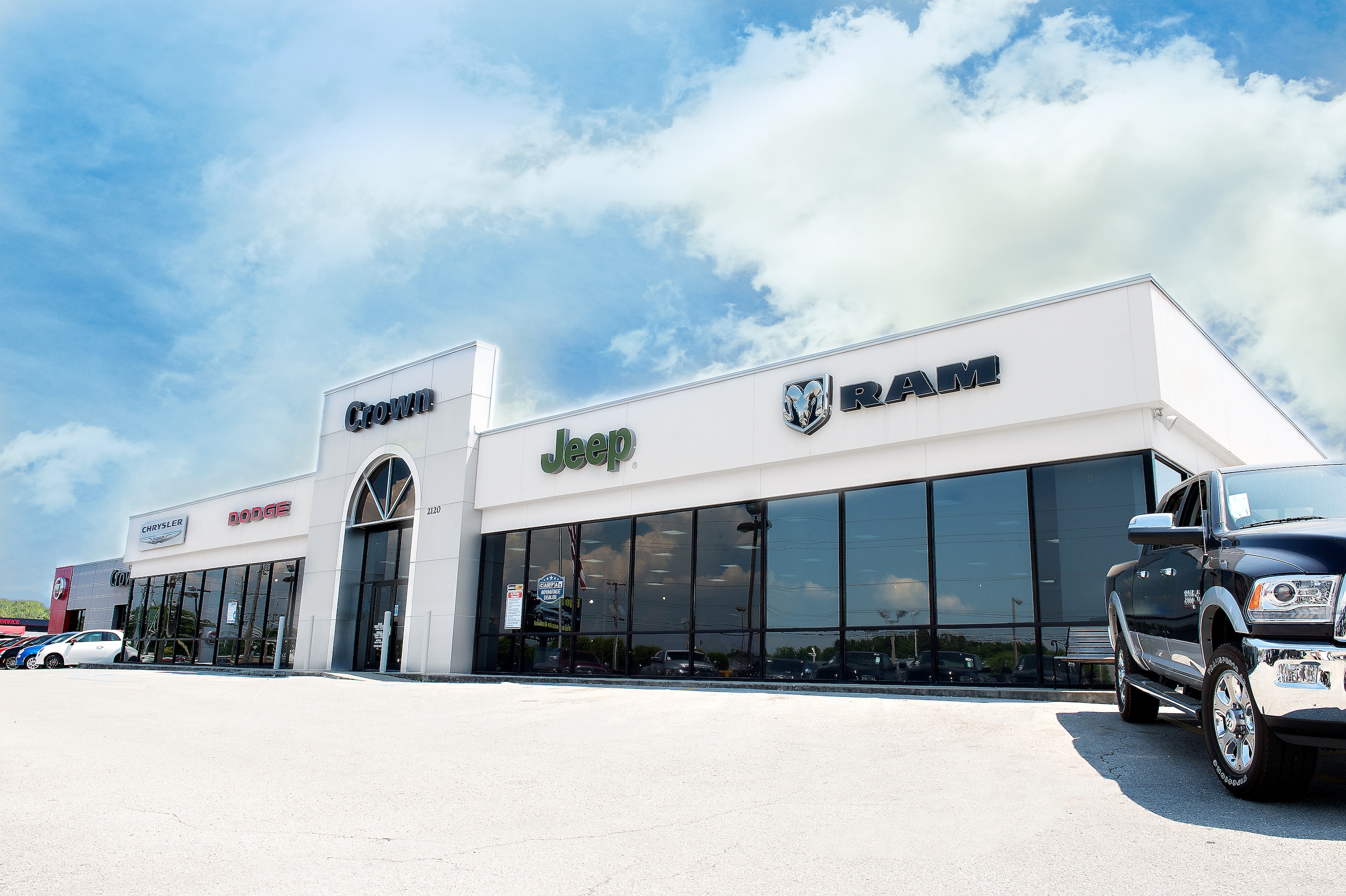 Crown Chrysler Dodge Jeep Ram is among the top car dealerships in Chattanooga, TN, maintaining competitive new and pre-owned inventories of Chrysler, Dodge, Jeep, and Ram cars. Staffed with experience sales representatives and top trained technicians, we're here to provide a fun, easy and valuable automotive shopping and service experience. Throughout 40 years of servicing your automotive needs, we've perfected making the car buying experience convenient and fun.
Stop by our dealership today at 2120 Chapman Rd to see for yourself!
Ten Commitments of Customer Service
When it comes time for you to shop for new or used car dealerships in Chattanooga, TN, customer service is at the top of the must-have list. Here at Crown Chrysler Dodge Jeep Ram, we pride ourselves on providing a customer-friendly car buying experience. We call it our Better Way of car buying, and combined with our expansive inventory and pain-free pricing, it's made us one of the most trusted car dealerships in Chattanooga, TN.  
Our staff operates under our Ten Commitments, an internal code of conduct built on our promises to you the customer:  
Price - We promise to provide you with the lowest price possible on a new or used car or truck!
Financing with Ease - We have access to millions to lend (to finance) or lease, low APR offers - most with extended terms - and we respect what you've gone through over this past year. We have lenders who understand as well and are committed to working with your budget to put you in the right vehicle.
Availability  - We have the car, truck or sport utility vehicle you want. New or used, we have vehicles that are fuel efficient, practical and that will work hard for you, your family and your business.
Great Value - Our service centers are respectful of your time and money and we will always work hard to provide the highest quality service at a very competitive price, completed on time!
This employee code crystallizes our sincere desire to provide the finest service, care and attention to detail that you would expect and deserve. In fact, we've been recognized through many of our brands with National Awards for outstanding customer service and recently earned the highest customer satisfaction score in the United States. 
It's that sense of service and care that permeates the Crown organization.
Community Service
At Crown Chrysler, Dodge, Jeep and Ram we consider ourselves much more than one of the best car dealerships in Chattanooga, TN - we're also a community leaders.  Our investment in being a responsible corporate citizen, and neighbor, is a hallmark of our commitment to the community.  We care about our community like you do because we live and work here. Supporting the education system through partnerships with local school districts is another key ingredient of the Crown Automotive commitment to the community. 
Crown Chrysler, Dodge, Jeep and Ram brings decades of experience serving the community. We proudly offer top-notch customer service, a vast selection of Crown Chrysler, Dodge, Jeep and Ram cars and an automotive service team that is second to none.
No matter what you're looking for, Crown Chrysler, Dodge, Jeep and Ram hopes to find a way to provide it for you and we think we can do it in a Better Way. Stop by today to meet our staff and learn why Crown Chrysler, Dodge, Jeep and Ram of Chattanooga is The Better Way to Buy!